Quilts of India
Hello! If you're here, you are interested in my ambitious project - Quilts of India!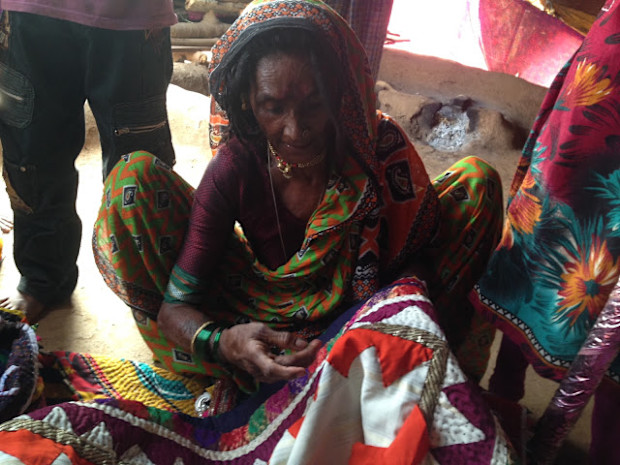 India has a brilliant history when it comes to Quilting. Like everything else, quilts too have regional characters. Each region has its definite style and its own unique character. Unfortunately, it is a dying art form here today. None of the younger generation want to pursue it, because it does not have any glamour. These brilliant hand quilted beauties are looked at as pieces of utility rather than pieces of art. I want to take these works of arts, and their artists, onto a global platform.
But first, a little bit about me. I'm Shruti Dandekar and I'm a quilter based in a small town Sangli in Maharashtra, India. I am currently a BERNINA Brand Ambassador, an AURIFIL artisan as well as the SAQA Regional Representative for India and SE Asia. I am also the representative of Region 5 (All non-US membership on the Board of Directors of the Modern Quilt Guild.
I was a speaker at QuiltCon 2017 (Savannah, GA,USA) where I spoke about "Quilting in India : A review of Siddi Quilts of Karnataka, Godhadis of Maharashtra and Contemporary Quiltmaking in India". The lecture was well attended and received rave reviews.
What I had not foreseen, while researching for my lecture, is the fact that it will generate a thirst in me. A thirst to find out more about the many different regional styles of India. There is so much to be explored! India is a country where the dialect changes every 50 kilometers! The variety in other forms of culture are reflected in the Quilts too.
That is where the dream started to build. A dream to explore the unknown territory. To collect quilts from the quaint towns of India and to build an exhibition of them. And then to travel the world with my exhibit and show it off, proudly! A dream to sell these quilts and make sure that the money raised goes back to the maker, without a chain of middlemen!
You can help me realize this dream.
You can help me bring recognition to the unknown artist from the quaint village of India.
You can help me put them on the international quilting platform. 
What We Need & What You Get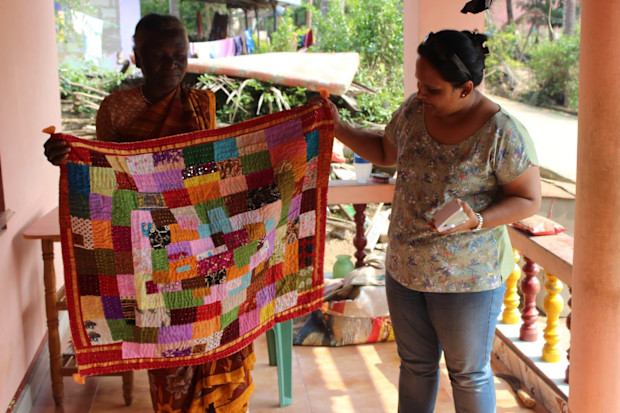 I need funding to cover the expenses of travelling to these small pockets of rural India and to buy the quilts from the makers. A lot of them are reluctant to even sell them. I will take care of the persuasion myself.
I will then create a travelling exhibit of these quilts and send them worldwide for people to see. Whenever possible, I will try to travel with it myself so that I can explain the history and the story behind every quilt and every style. 
I will also attach a label to the quilt with a picture of the maker and their story!
If I don't reach my entire goal, I will use the money that I have raised to visit and buy as many quilts as I can and create a travelling exhibit of the same!
The Impact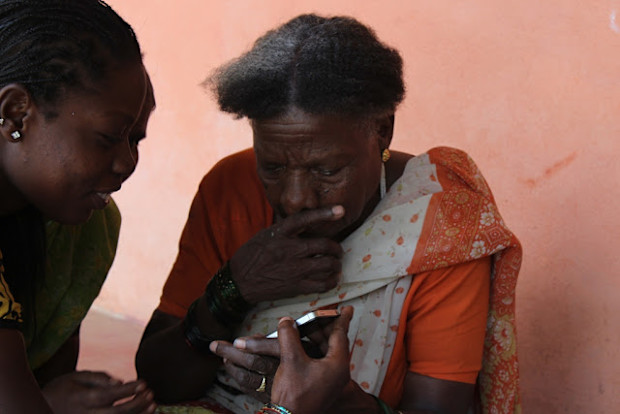 The makers of these quilts, come from the lowliest of the financial level from extremely rural India. Sometimes, they are not even accepted in the mainstream society due to caste or race based discrimination.
If these makers are empowered financially, by making sure that they get a fair share of the price the quilt is sold at, the households will also be empowered.
It will mean better clothes for families to wear. Better education for the kids. Safer houses for the families!
Getting these quilts on the International platform will also provide them with the glamour that they need. More and more youngsters will start learning this dying art form just to get their picture on the Quilt label.
Even a small donation by you will help me save a dying art form in India. You can go here to make your contribution. 
Risks & Challenges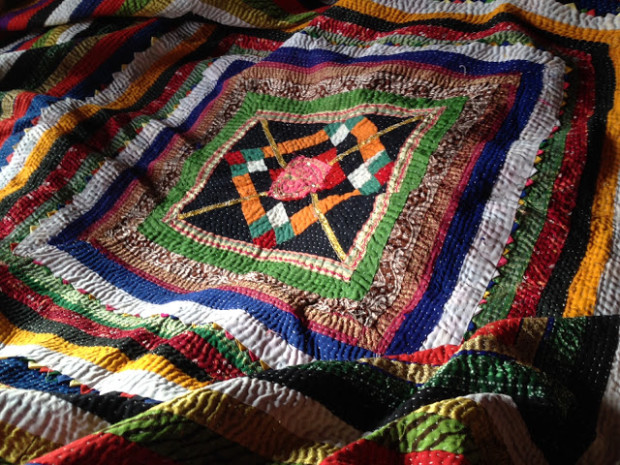 I am funding a large part of the project from my own income. For me, this project is much more than just an exhibition. It is finally an opportunity for me to do something for the society that has brought me up! An opportunity to make a difference. 
I have grown up sleeping under a Godhadi made by my grandmother from her old sarees. I want the children of the next generation to enjoy the warmth of these quilts. I want them to feel safe when their moms tuck them in bed because their quilt "smells like grandma" for years to come!!!
Other Ways You Can Help
Spread the word! Share with everyone around you! The more people you reach out to, the more quilt-makers we can help!!!
Find a show where I can send the exhibit to!
Invite me to come talk about them!